Irrigation Services
Hydrate your lawn with our irrigation system installation services.
Rain Bird® Select Contractor®
Lawn irrigation systems and well installation help you conserve water while providing adequate hydration to your lawn, trees, and shrub beds.
Your water sprinkler system is automatic, so you save time when watering your lawn and maintaining a healthy landscape.
Our technicians have been trained by industry standard lawn irrigation system companies such as Rainbird, Irrigreen, Weathermatic, Hunter and Toro to install and maintain the highest quality water sprinkler systems.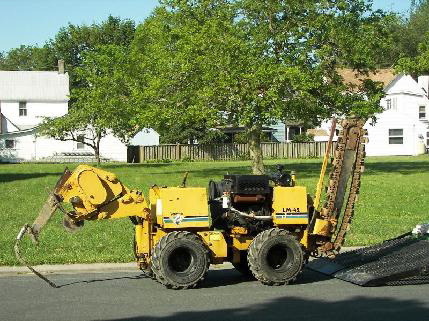 Our Vibratory Flow Knife in the pipes. You'll never know we were there!
Wondering What The Benefits Of An Irrigation System Can Be?
Decrease Water Use
Save Time
Healthier Lawn
Save On Cost Of Water
Increase Property Value
Automated Systems




Irrigation System Maintenance Programs
During each visit, your irrigation technician inspects your lawn irrigation system, makes necessary seasonal adjustments of the controller and checks for any malfunctions. Our repair program also ensures your irrigation system is working properly.
Schedule the appropriate amount of yearly visits for your needs. You have the choice to schedule visits monthly, five times per year, three times per year, two times per year or for winterization or spring startup.
Maintenance Program Plans
Our Irrigation Team
We take pride in our professionalism for each and every job we do.